Our news this week is of both joy and sadness.

If you've been following our website lately, you will know that H. Bunny and I have been in Germany, where we joined a group of new German Fuzzies on Wednesday night for the Full Moon Howling and were able to post a short video of the event. Just two days later we learned that Schnuffel's hoppy "Kuschelsong" has jumped to the very top of the German Singles Chart, outselling all the big names this week! =:-)

We also have several new church members! Please welcome, everyone, our new Fuzzies:
[The Usagi] Marshmallow Arsonist! from Illinois, Sunny Bunny from Olympia, Washington, Bincy Bunny from Fort Smith, Arkansas, Floppy Has Risen from Archbald, Pennsylvania and Runaway Bunny from Fort Wayne, Indiana. Thank you all for supporting the Church of the Cosmic Bunny by being a Fuzzy! You're all amazing! More Fuzziness means more Bunnyness, and the world needs all it can get!

.....

There is one additional new member, Luvy from Toledo, Ohio, that I need to write separately about for a moment. I have some rather unfortunate news. Luvy, a Rabbit just over one year old, went in for a simple surgical procedure yesterday and has passed away. Our hearts go out to Luvy's family, who of course miss her dearly. We can only offer as comfort the knowledge that Luvy is being cuddled sweetly in the paws of the Cosmic Bunny, where she will be cared for and loved, as you have loved her here.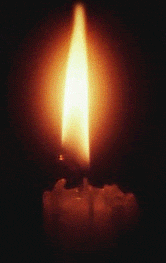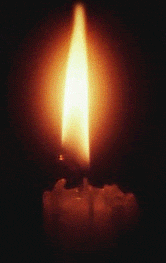 Luvy
May she happily hop in the Eternal Meadow
Church of the Cosmic Bunny - Join the Bunny Religion!